Spirit

Posts: 49
Joined: Tue Mar 20, 2012 8:58 pm
Location: Western Australia
I cant get the right link thing, but it takes you to the right video!
---
Admin

Posts: 4482
Joined: Tue Sep 20, 2011 1:28 pm
Location: Australia
Location: Sunshine Coast Queensland
that is really bizzare...I repaired the link and tried to post it here ...nothing nadda zipp...wouldnt load
so I deleted your first post and finally got the link to load
---
Devil

Posts: 623
Joined: Mon Sep 19, 2011 4:38 pm
Location: Australia
i found some of it to be good but some of the video to be a bit hmmm
good find though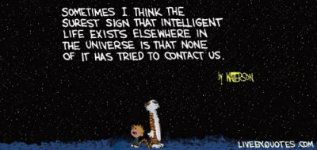 ---
Spirit

Posts: 49
Joined: Tue Mar 20, 2012 8:58 pm
Location: Western Australia
Shanks Jemm!
I don't know why I can't post anything on here, it's getting a bit annoying
Yes pinkelephants, some where a bit lame! Haha...
---
The only other person to have great difficulty posting videos on here was Ghostlaird, so it appears to run in the family..
I just watched that video and sorry to say all those clips have been discussed on here before at some time or other, probably lost in the site crash last year. All had been debunked as well.
Thank you for posting it though, it did bring back memories of those discussions and maybe with some digging we might find the original videos out there with the discussions held. They would be well worth re discussing to help people understand what tricks are played on people.
I forgot about the pulsating orb
and the string thingy
from memory those were using small torch or pointer of some sort being pointed in the direction of where instructed by the thoughts received blah blah blah.
The string thing was a piece of plastic or a feather or something, that was a while ago now.
The ghost in the cupboard... smoke and mirrors like all the other things happening, all off screen out of sight of camera. The "orbs" passing the window ... right after the dogs go past...
the dog has stirred up dust!
I swear, who ever invented the term ORB needs to be taken out and slapped around a bit
The shop video, time lapse and someone moving fast, of course you will get features and it will look human shaped or life like... because it is! The bell clanger at the end.. people can see the ghost video if they purchase something from the store... wow, is it me .... sounds like a clever bit of FREE advertising to me
That was a good start to the morning, now off to get my coffee
---
---
Who is online
Users browsing this forum: No registered users and 4 guests